Google-funded thinktank fired scholar over criticism of tech firm
New America Foundation, which has received $21m from Google, dropped Open Markets initiative after senior fellow wrote blogpost praising EU fine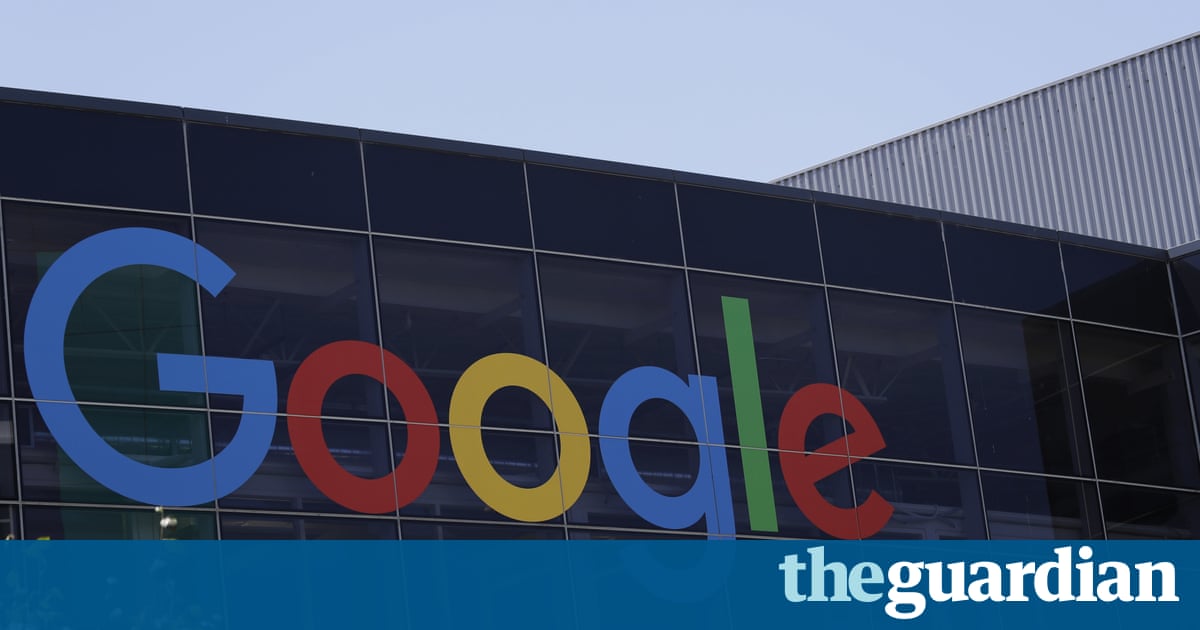 An influential Washington thinktank that has received more than $21m in funding from Google and its chairman Eric Schmidt dropped a team of scholars after its leader wrote an article praising the European Unions decision to fine the tech giant.
The New America Foundation is one of the leading left-leaning policy groups in the US and is led by Anne-Marie Slaughter, an author, foreign policy analyst and political scientist. In June, Barry Lynn, a senior fellow who led the thinktanks Open Markets initiative, wrote a blogpost praising the EUs decision to levy a record 2.42bn ($2.7bn) fine on Google for breaching antitrust rules and abusing its market dominance. Googles market power is one of the most critical challenges for competition policymakers in the world today, Lynn wrote.
According to the New York Times, shortly after the post was published Schmidt, who chaired New America until 2016, contacted Slaughter to communicate his displeasure.
The blogpost was temporarily removed from New Americas website before being reposted. Days later, Slaughter told Lynn that the time has come for Open Markets and New America to part ways, according to an email from Slaughter to Lynn obtained by the Times.
Slaughter said the decision was in no way based on the content of your work although she she accused Lynn of imperiling the institution as a whole.
New America has received roughly $21m from Google, Schmidt and his family foundation since 1999. The organisations main conference room in Washington DC is called the Eric Schmidt Ideas Lab.
Lynn and his 10-strong team have now set up Citizens Against Monopoly. Is Google trying to censor journalists and researchers who fight dangerous monopolies? the website asks. Sadly, the answer is: YES.
Tell Google to stop shutting down research into monopolies, the organisation says on its Facebook page.
In an interview with the Times, Lynn said Slaughter had caved to pressure from Schmidt and Google.
He said: Google is very aggressive in throwing its money around Washington and Brussels, and then pulling the strings. People are so afraid of Google now.
In a statement, Slaughter called Flynns accusations absolutely false.
She said: For the past two months, we have been working with Barry Lynn to spin out Open Markets as an independent program, as we have done with other programs, to preserve his leadership, keep the program together, and maintain a strong relationship with New America.
As I reiterated to him in June, his repeated refusal to adhere to New Americas standards of openness and institutional collegiality meant that we could no longer work together as part of the same institution. I continued, however, to seek a cooperative solution with Barry; unfortunately, I have been unsuccessful.
New America holds itself to high standards of transparency, diversity, and independence. We are proud of the work we do and the values we uphold.
Google responded on Wednesday, saying in a statement: We support hundreds of organizations that promote a free and open internet, greater access to information, and increased opportunity. We dont agree with every group 100% of the time, and while we sometimes respectfully disagree, we respect each groups independence, personnel decisions, and policy perspectives.
Zephyr Teachout, a former Open Markets fellow and chair of the board of Citizens Against Monopoly, said: Google has been a funder of New America for a while and the Open Markets team has been speaking out against distortions in our markets and the distortions in markets for some time.
What I see is that Google has gotten too big for its britches, and like many monopolists can no longer brook dissent. It is a really heavy-handed move by Google and in some way proves the point that Open Markets has been trying to make and has made successfully, which is that the problem with monopolies is not merely economic it is that they form into a political power themselves and as Lord Acton said, power corrupts.
Read more: https://www.theguardian.com/technology/2017/aug/30/new-america-foundation-google-funding-firings